New Performing Arts Center & Community Theater featuring state-of-the-art amenities.
Canterbury Woods has completed their beautiful new Performing Arts Center and Community Theatre in Amherst, NY.
The showpiece facility has added an enhanced quality of life for residents and guests alike by providing exciting entertainment choices, including productions and performers from around the country.
View the theater and a timelapse video of the interior progress including seating installation.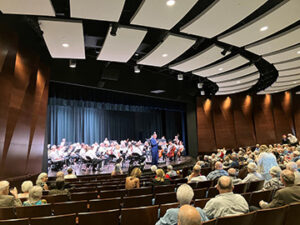 Performing Arts Center – Canterbury Woods
Quick Facts
Location: Amherst, NY
Date Completed: July 2023