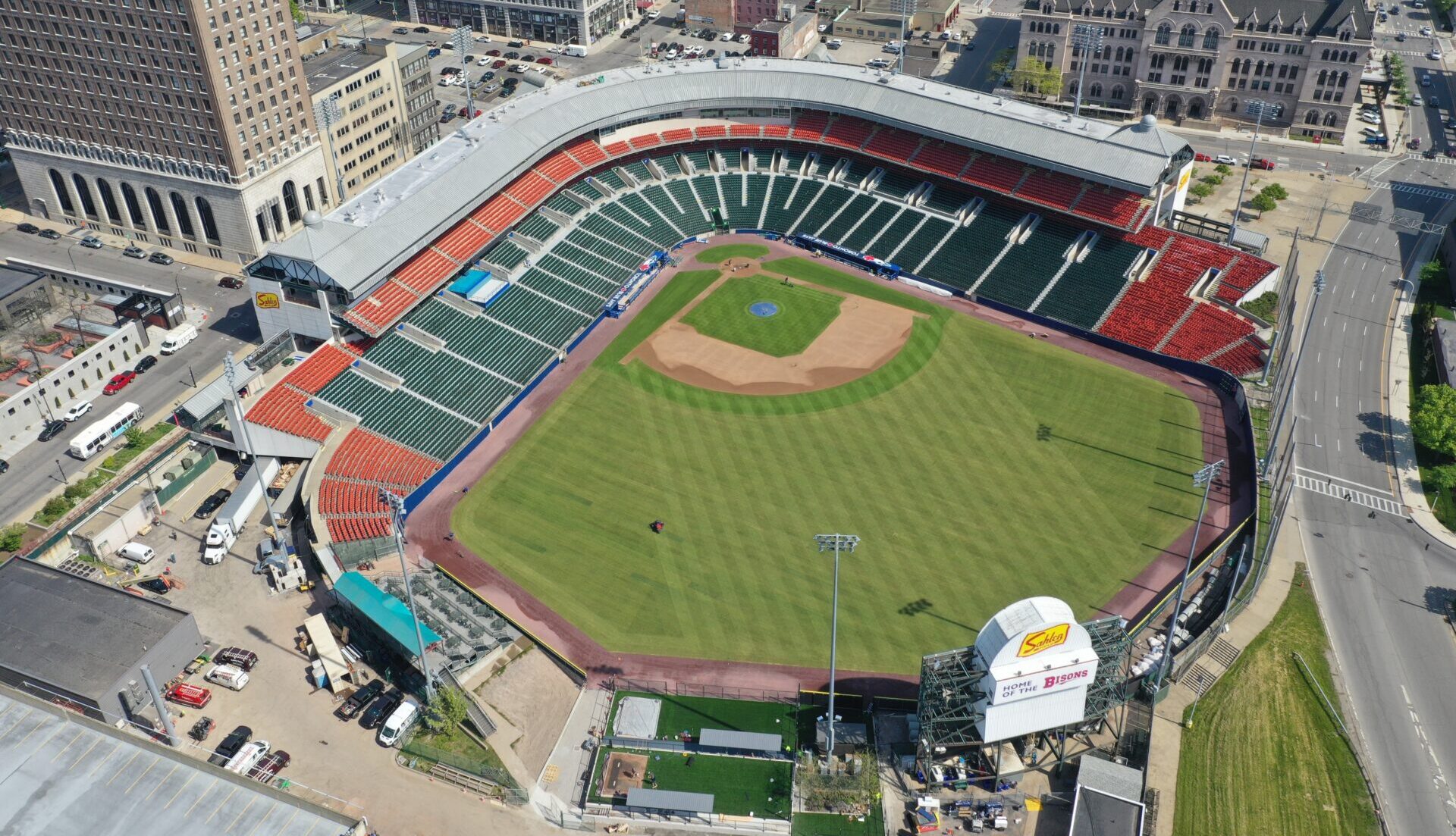 Lehigh, BaAM and a great crew of subcontractors successfully and safely completed construction & renovations to several Sahlen Field structures to bring the venue up to Major League Baseball standards in only 70 days, in time for an MLB professional team's re-location due to the pandemic in time for their Buffalo home opener.
Extensive additions and improvements to the Clubhouse, a new Bullpen complex , a new Batting Cage Building, new Outfield Fencing and Dugout Renovations are among the many amenities that have transformed Sahlen Field into a revitalized facility.
Lehigh wishes all the visiting professional clubs, Buffalo and WNY residents and the Bisons years of success in their new and improved Buffalo home.